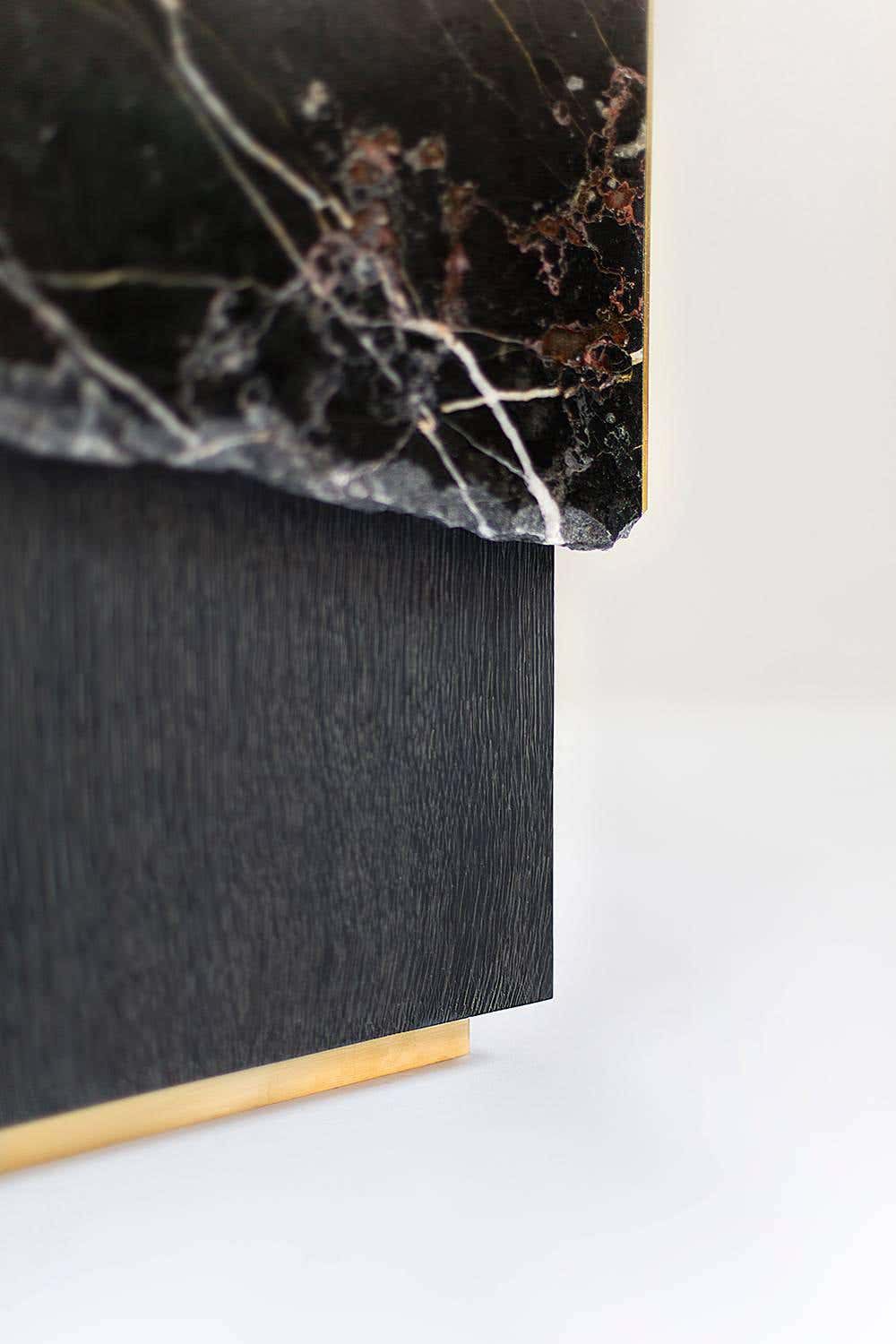 Meta Side Table
The META collection presents one-of-a-kind functional art pieces imbued with senses, memories and experiences that are beyond form and material. Each unique piece is an encapsulation of a fleeting, wondrous moment, like watching the sun set behind mountain peaks, catching a falling star in the night sky, or taking in the horizon just before the sunrise. Inspired by the timelessness and impermanence of nature, the pieces of the META collection are a microcosm of the dichotomy and beauty of our existence. They connect to the primordial elements, but also hint at the post-modern aesthetic of our age. They exist in time and space, as well as point to the vast universe beyond those limitations.
TECHNICAL INFO & CUT SHEET

DIMENSIONS

24.5"H x 15"W x 15"D




MATERIALS
Marble, Solid Dyed White oak, Brass
$6,400
PEACE OF MIND PURCHASING
You can pay by credit card OR bank transfer in complete confidentiality, all payments are encrypted. Prices listed are in USD.
AUTHENTICITY
Many items are handcrafted and made to order by each maker. Certificates of Authenticity are available upon request.
CELEBRATING MASTERY
As many items are made with varied processes, the outcome often has personality and variation.
Handmade items are unique, and no two items are the same. Each piece is exclusive unto itself.