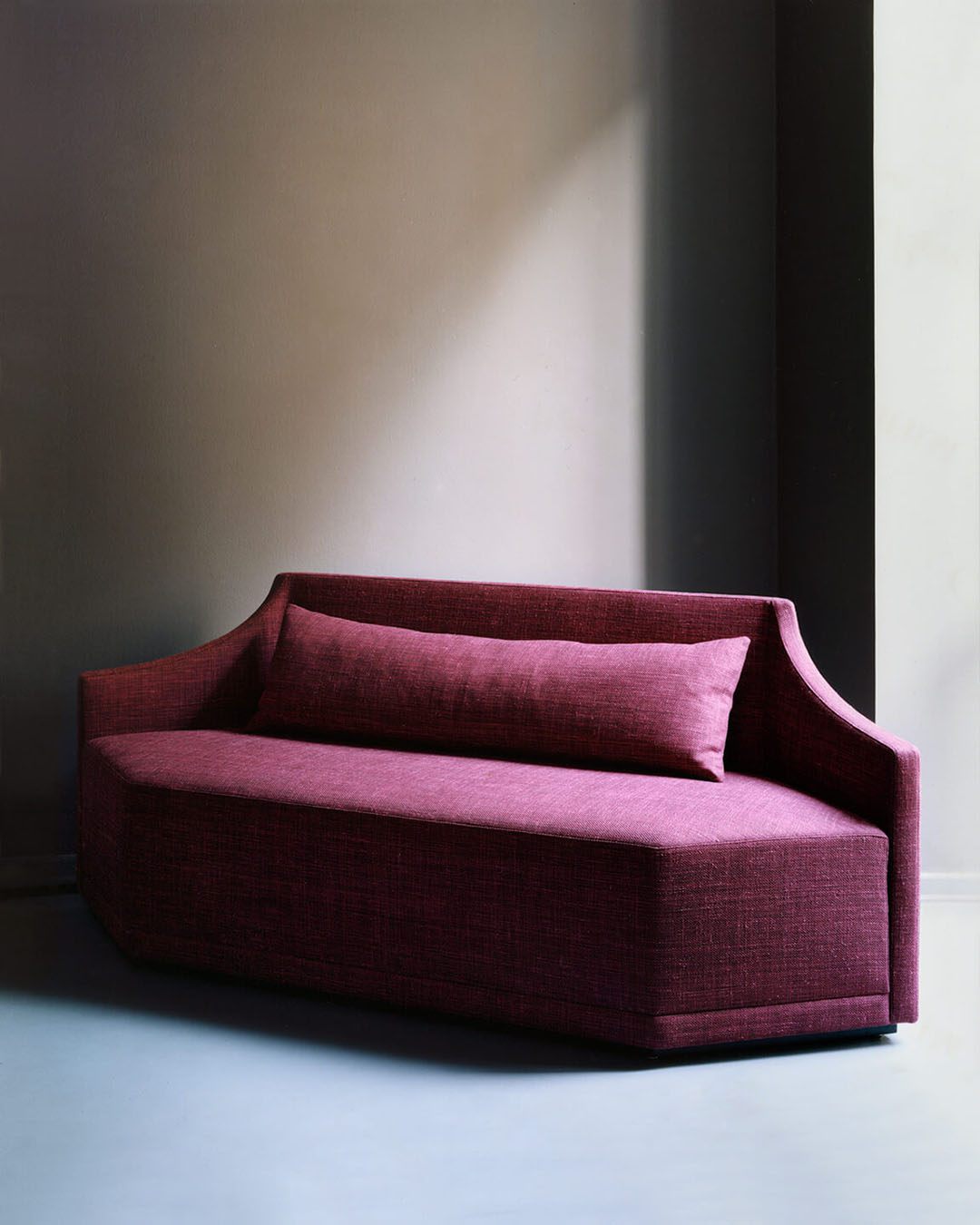 Inge Sofa
The collection III "Déclinaisons" of Marta Sala Éditions has been extended with a new sofa with a hexagonal base and a straight back. Inge repurposes the essential dimension of a bench, bringing comfort and softness thanks to the long feathered back cushion.
TECHNICAL INFO & CUT SHEET

DIMENSIONS
210 x 69 x 77 cm
270 x 69 x 77 cm
330 x 69 x 77 cm
Seat Height 41 cm

MATERIALS Wood, Upholstery, Feathers, Fabric

COLOURS Deep Pink
Starting at: $15,105 Base price excludes cost of fabric.
PEACE OF MIND PURCHASING
You can pay by credit card OR bank transfer in complete confidentiality, all payments are encrypted. Prices listed are in USD.
AUTHENTICITY
Many items are handcrafted and made to order by each maker. Certificates of Authenticity are available upon request.
CELEBRATING MASTERY
As many items are made with varied processes, the outcome often has personality and variation.
Handmade items are unique, and no two items are the same. Each piece is exclusive unto itself.